The Original Septic Tank Conversion System
The Mantair conversion unit is a sewage treatment system specifically designed to fit within an existing septic tank or cesspool, effectively converting the existing tank into a small sewage treatment plant producing a clear, odourless and harmless effluent.
Read More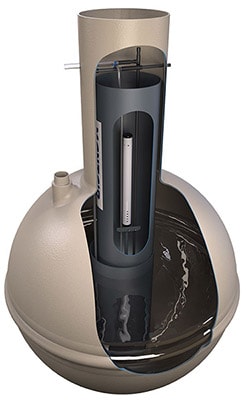 " The Mantair conversion unit is designed to treat domestic sewage and to achieve a final effluent standard that complies with the Environment Agency's requirement "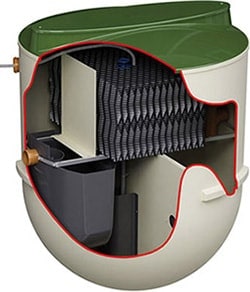 Independent Supplier & Installer of Sewage Treatment Plants
Our in house team of engineers are extensively experienced in all packaged sewage treatment plant processes and are able to tailor a sewage treatment system to each individual property.
Read More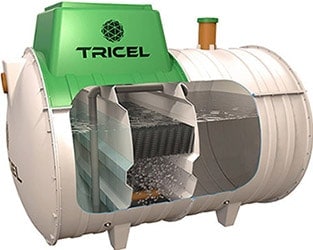 Septic Tank Soakaway
Every septic tank should have a soakaway / drainage field connected to the outlet of the tank. A soakaway / drainage field is used for the disposal of the overflow from a septic tank into the sub-strata.
Read More
Replacement septic tank
Designed to be installed completely below ground, spherical septic tanks provide a traditional solution to sewage disposal needs for domestic dwellings. However, many authorities in the UK prohibit their use and in most instances a Sewage Treatment Plant should be considered as the first option.
Read More
Free site inspections
If you have a septic tank problem or requirement for a new sewage treatment plant installation throughout the following Counties, contact us for a free site inspection and assessment:
Bedfordshire, Berkshire, Buckinghamshire, Cambridgeshire, Essex, Hertfordshire, Kent, Norfolk, Oxfordshire, Northamptonshire, Suffolk, Surrey and Sussex.