Septic tank problems, repairs and installations in Suffolk.
Suffolk is a county full of charming features and picturesque seaside resorts such as Dunwich, Orford, Southwold and Aldburgh where there are sandy heaths stony beaches.  Inland, Suffolk shares its borders with Cambridgeshire, Essex and Norfolk and has an agricultural landscape with rural villages and attractive market towns like Bungay, Beccles and Bury St. Edmunds.  Many of the smaller villages within the county do not have access to 'mains drainage' and as a result rely on properties having their own septic tank or sewage treatment plant.
Are you experiencing septic tank problems in Suffolk?
Owners of septic tanks can often have years of use without any problems occurring. However, when a septic tank problem does occur its important that professional advice is sought to ensure the cause of the septic tank problem is diagnosed correctly and the correct remedial works are undertaken.
As leading independent installers and service providers for sewage treatment plants and septic tanks throughout Suffolk, Mantair is ideally placed to provide homeowners with a sewage treatment system to meet their site requirements, or provide the expertise required for assessing septic tank problems.
Providing a free site assessment service throughout Suffolk and East Anglia, Mantair offers a comprehensive service including free site inspections, guidance and advice on existing systems, regulatory compliance, and where required, complete installation and commissioning for new installations.
For further information or advice, get in touch.
Sewage, waste and drainage projects for Suffolk
Mantair
2019-08-09T03:11:01+01:00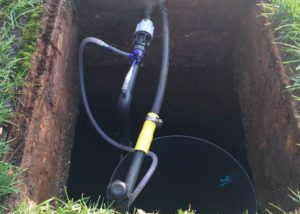 We were contacted by the owners of a Cottage in [...]