Published under the 2010 to 2015 Conservative and Liberal Democrat Coalition Government, the new septic tank regulations were introduced in January 2015 and are affecting thousands of consumers who live or own a property draining to a septic tank or small sewage treatment plant.
The change in the law was introduced to reform the regulatory controls surrounding small sewage discharges from the septic tanks and sewage treatment plants in England. The new regulations, which are called "The General Binding Rules", set out the conditions that septic tanks and sewage treatment plants need to meet in order to be used without an Environmental Permit. In situations where an existing Permit (previously called Consent to Discharge) is in place the existing system already complies.
The new regulations will cause problems for many septic tank owners as a large percentage of existing tanks will not comply with these new rules and will require upgrading or replacement.
Most problems that will arise with septic tanks are where the tank discharges to a natural watercourse – ditch, stream, river etc. In these instances, the owner of a septic tank will either need to divert the outflow to a suitably designed drainage field, replace the existing tank with a packaged sewage treatment plant or install a Mantair septic tank conversion unit within the existing tank.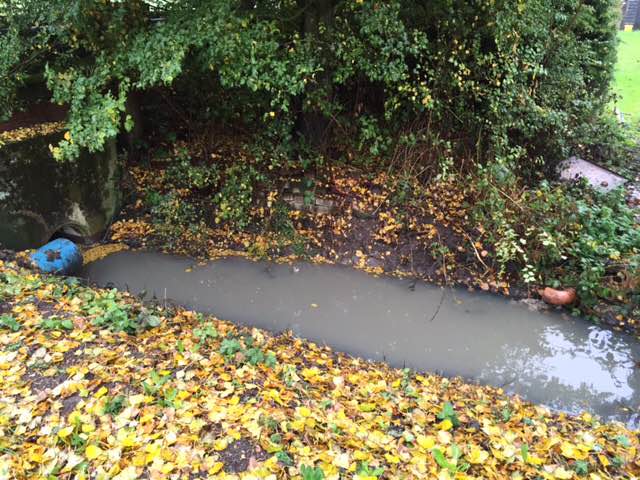 Drainage Fields
 A drainage field, which is often referred to as soakaway or leach field, is constructed underground and is used to dispose of the liquid that discharges from a septic tank. A drainage field consists of an arrangement of trenches containing perforated pipes and porous material such as gravel.
It is necessary to carry-out percolation tests to determine if a drainage field will indeed work, and if so, the plan area of the field. The percolation tests together with the depth of the groundwater and size of the property will determine if a drainage field can be used. It is also necessary that any drainage field conforms to the Building Regulations Guidelines.
Packaged Sewage Treatment Plants
Packaged sewage treatment plants are self-contained tanks which provide a modern alternative to septic tank systems for areas not serviced by "mains drainage".  Packaged sewage treatment plants promote the growth of aerobic bacteria, and as a result 'treat' the receiving sewage, producing an effluent suitable for discharge to a natural watercourse or ground, subject to the Regulating Authority Approval.
It is mandatory for all "packaged sewage treatment plants" up to a population equivalent of 50 to have EN12556-3 Certification; this being the European Standard for packaged sewage treatment plants.
Mantair septic tank conversion unit
The Mantair conversion unit is designed to fit within an existing septic tank structure and 'converts' the tank into a fully functioning sewage treatment system, producing a final effluent suitable for discharge to a watercourse. The Mantair unit saves consumers money and reduces the disturbance to established gardens when compared to new tank installations.
With each Mantair conversion unit installation it is necessary to obtain an Environmental Permit, and once issued, the installation complies with the General Binding Rules. Mantair offers to obtain the Environmental Permit on the applicant's behalf.
There has been much confusion and frustration on the part of septic tank owners who feel that they weren't warned about these changes. Although the rules were first introduced in 2015 it appears that awareness is far from widespread and homeowners are being encouraged to seek professional advice to ensure their septic tank is compliant.
For advice or guidance on septic tank regulations, call Mantair Limited on 01255 853890 or contact us online.