The Conversion Unit Problem & Solution
Melton Constable, Norfolk, NR24
Dry, Good Ground drainage

The Mantair septic tank conversion unit is the best solution for your septic tank conversion. Accepted by the Environment Agency, the Mantair unit will convert an existing septic tank or cesspit into a fully functioning sewage treatment system, producing a 'treated effluent' suitable for discharge into a watercourse or soakaway.
A septic tank conversion is an economical way of upgrading a septic tank or cesspit that may be old, flooding, or failing environmental regulations. Converting a septic tank is when a Mantair conversion treatment system is installed inside the existing tank structure, with a remotely housed air blower.
The installation of a Mantair conversion unit changes the biological activity that occurs inside a septic tank from anaerobic to aerobic. As a result of this, the existing septic tank is converted into a sewage treatment facility, using a sewage treatment process known as 'activated sludge'.
For several decades, millions of septic tanks have been used throughout rural areas of the UK. Septic tanks are known to be a cause of pollution and damage to localised watercourses and wildlife and for this reason the Environment Agency introduced in January 2015 new regulations surrounding the use of septic tanks in an attempt to stop this pollution from happening. The new regulations are referred to as "The General Binding Rules".
Since the introduction of the new septic tank regulations we have seen an increase in homeowners asking us to install a septic tank conversion to make their tank compliant. A typical example of a septic tank being converted is highlighted below, where the existing septic tank was discharging to a culverted ditch that eventually connected to a main waterway.
At this property in Norfolk, the existing septic tank had been discharging to the culvert for over 30 years, and it was only when the homeowner approached our engineers who were working at the neighbouring house, that they realised their septic tank was also causing pollution. Many septic tank owners do not appreciate the effluent discharged from a septic tank contains high levels of pollution and pathogens.
As with all septic tank conversion enquiries, we carried-out an internal inspection of the tank to confirm its suitability for conversion. The existing tank was a 1970's brick septic tank, which was in good condition and was the correct size to allow a septic tank conversion installation.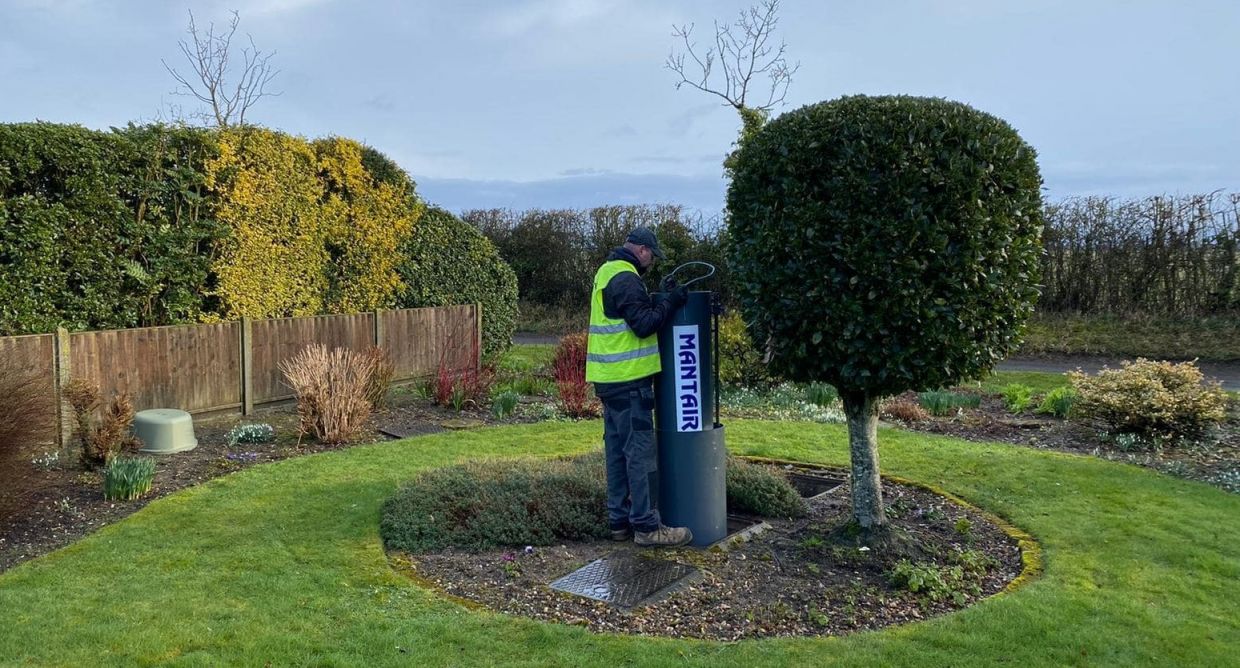 The Mantair septic tank conversion was installed within a single day and only required the installation of a new power supply from the property to the remote blower housing, installation of a new discharge chamber on the existing culverted ditch, and applications to both the Environment Agency for a Permit and North Norfolk District Council for a Building Notice, with both of these approvals being applied for and obtained by Mantair on the clients behalf.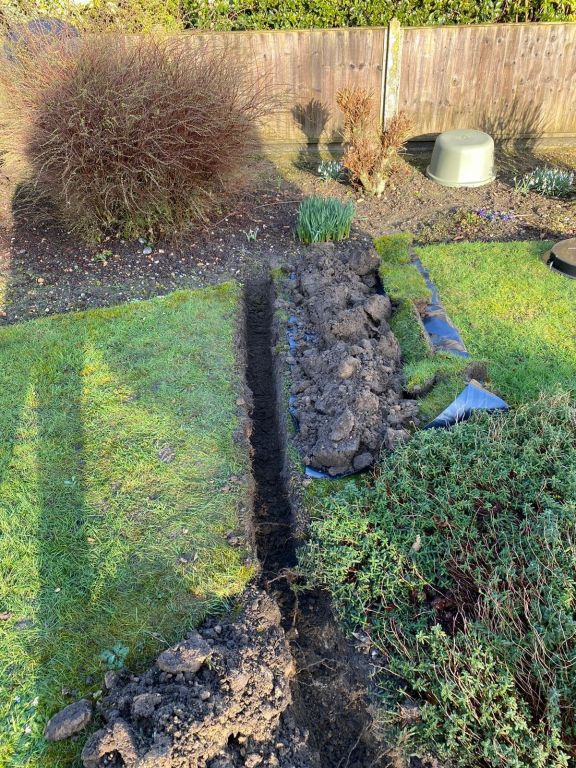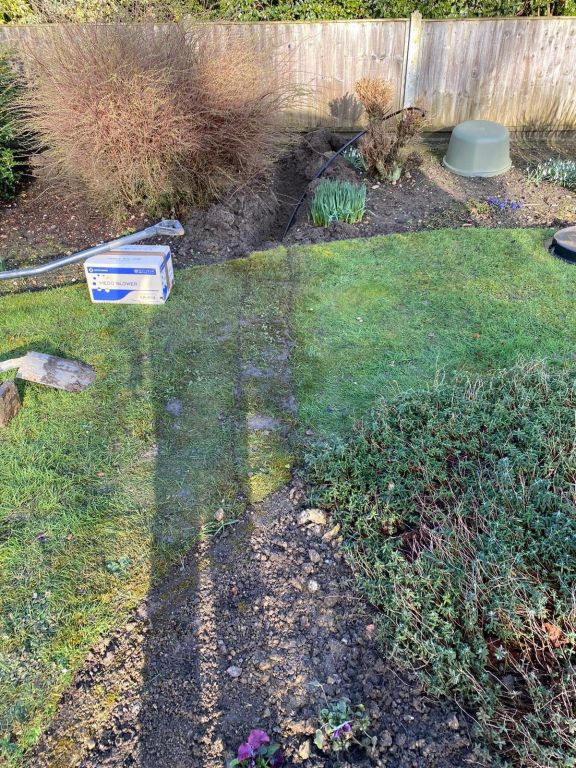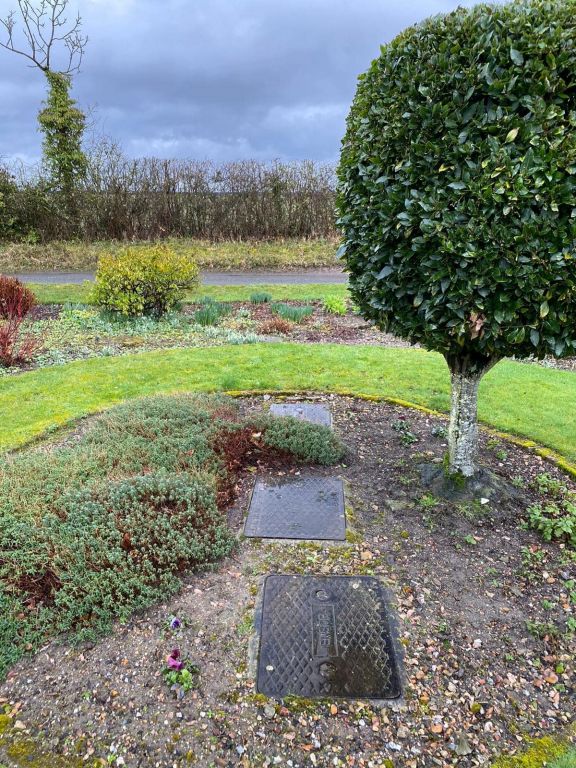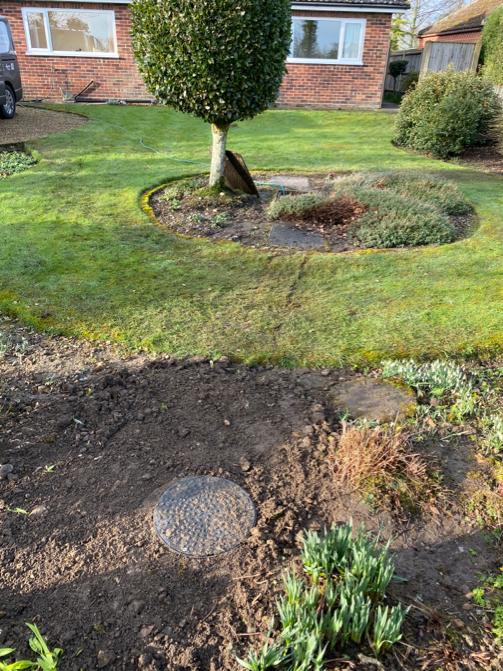 If you need help with anything relating to septic tanks, we are here to help! One of our experienced engineers would be happy to visit you and address any problem and implement the most appropriate solution, whether it be a septic tank conversion, septic drainage field or complete sewage treatment plant installation.
A free site visit can be arranged by contacting Mantair on 01255 853890 or by e-mailing us at enquiries@mantair.com