Tricel Sewage Treatment Plant Problem & Solution
Tricel Sewage Treatment Plant
Haywards Heath, West Sussex, RH16
Dry, Good Ground drainage
A Successful Septic Tank Insurance Claim in Haywards Heath

After many years of owning this idyllic cottage on the outskirts of Haywards Heath in the County of West Sussex, the owners began to experience problems with its Victorian septic tank. After having the septic tank emptied several times in only a few weeks the homeowners called upon Mantair and our team of drainage experts to help resolve the septic tank problem.
After only two weeks from having the septic tank emptied the homeowners experienced poorly flushing toilets, bad smells with the ground around the septic tank being boggy. These are giveaway signs of a flooding septic tank system.
Following an initial telephone consultation, a meeting was arranged to visit the property and assess the problems being experienced first-hand. During this visit the existing septic tank was completely emptied and an internal tank inspection was conducted. This inspection highlighted that there was internal damage to the septic tank, which had allowed sludge to pass through the tank and into the soil surrounding the outlet soakaway pipe, causing the pipe to partially block. This was the cause for the problems being experienced with the septic tank.
The damage to the septic tank was deemed to be accidental damage; 'accidental' being something that is both unforeseen and unintentional, and 'damage' including not only physical damage to an item, but also something that has resulted in a loss. With the cause of the septic tank failure being a result of the accidental damage, Mantair acted on the homeowner's behalf in arranging for an insurance claim to be prepared and issued to the household insurer. As part of our services we work in partnership with a specialist underground insurance claims company to offer our customers a unique insurance claims management service for repairing or replacing damaged drainage systems.
As with hundreds of previous claims, this insurance claim was successful and the cost to replace the damaged septic tank was fully covered by the insurer. For further information on our insurance services, click here
Due to the soil surrounding the existing outlet soakaway pipe being choked, it was recommended and agreed with insurers that the existing septic tank be replaced with a domestic sewage treatment plant, with the existing outlet pipe being extended to a nearby ditch. The installation of a new sewage treatment plant ensured the effluent being discharged to the nearby ditch complied with all environmental standards, including the Environment Agency's general binding rules.
As independent sewage treatment plant installers, we can select a system that suits our client's preferences whilst ensuring the chosen system is suitable for the site conditions. The chosen system here was a Tricel Novo sewage treatment plant, which provides class-leading performance and is a compact design.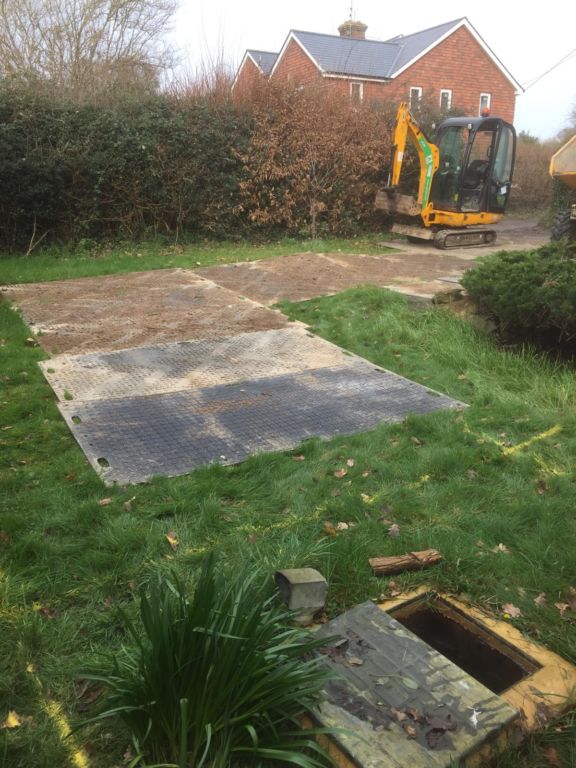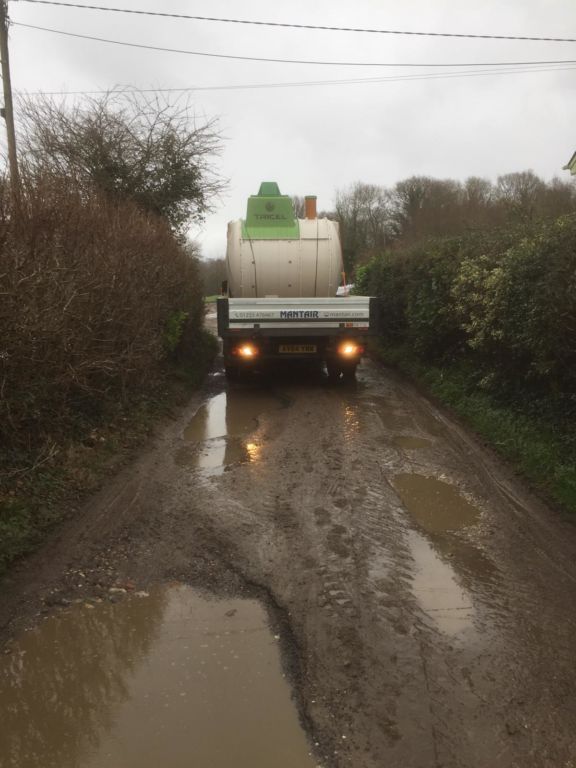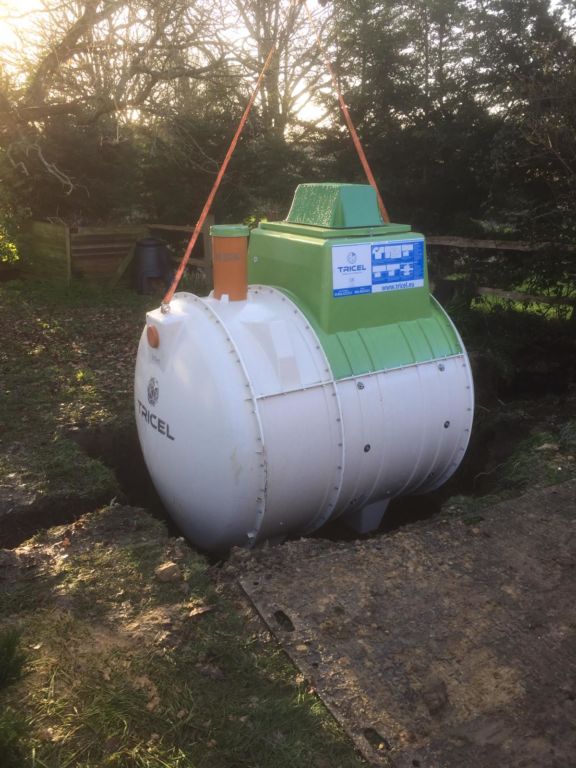 Delivery, installation, and commissioning of the Tricel system went as smoothly as possible. From start-to-finish, the Tricel system was installed within four days and the clients left with a fully functioning wastewater system.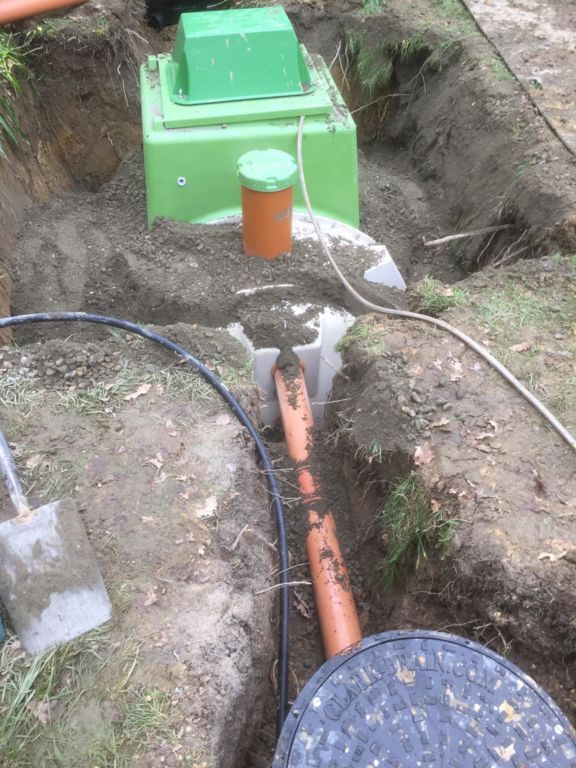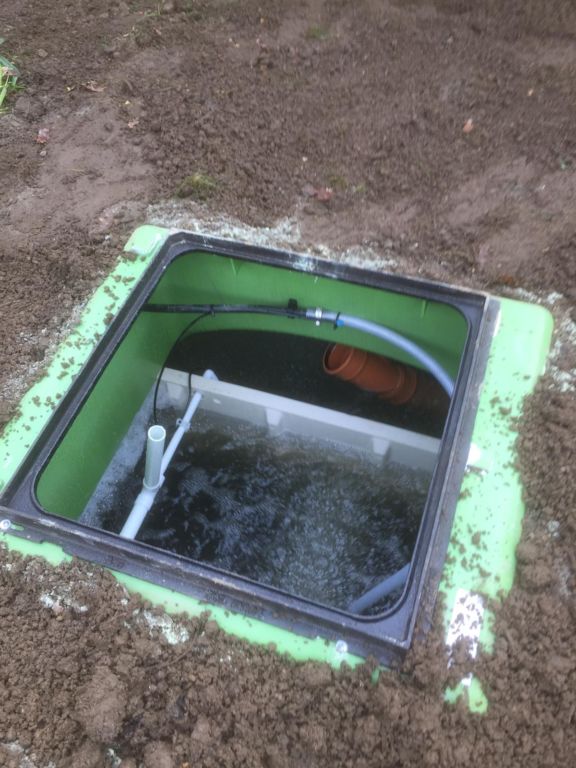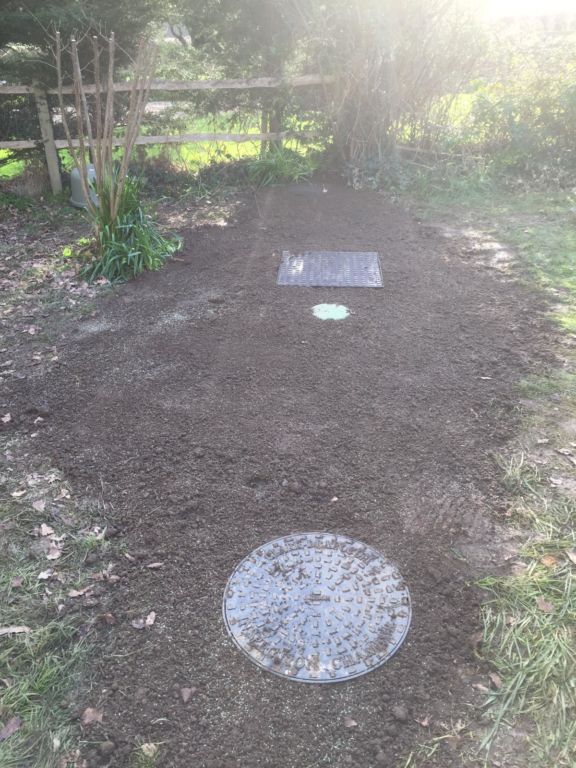 Providing environmentally friendly drainage solutions, Mantair can help with any off mains drainage application. If you would like to use our services feel free to call us on 01255 853890 or e-mail us at enquiries@mantair.com