On Remembrance Day, we are taking time here at Mantair to reflect on recognising the value our armed forces community contribute to our country.
In 1918, on 11 November at 11am, an agreement was signed declaring an end to the First World War. This truce was known as Armistice Day. Since then, on the anniversary of the signing of the agreement our Nation has continued to pay tribute to those who lost their lives both in the First World War and since. This day is known as Remembrance Day.
At Mantair, we have employed several ex-armed forces employees, both past and present, who have become key and valuable members of our team.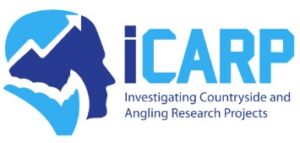 Mantair is also proud to support a fantastic local charity, iCarp who asked if we would be willing to donate and install a septic tank for them, enabling them to make welfare facilities available. iCarp is a programme that is changing the lives of military veterans by helping them overcome the debilitating symptoms of Post-Traumatic Stress Disorder (PTSD). Trauma specialist, Mark Wheeler has developed a programme supporting individuals who have often been failed by traditional mental health provision. The programme comprises three elements – green exercise (particularly fishing), encouragement for veterans to share their experiences, rather than bottling up their feelings, and on-going peer support. The programme has seen some great success and we are truly inspired by their work.
Our reflections on Remembrance Day have made us think further about how we can continue to recognise and support the value that our armed forces community contribute. In light of this, we will be signing the armed forces covenant in the coming months, pledging how we will plan to do this moving forward.
Contact us
If you are ex-armed forces and are looking for employment, please do not hesitate to send us your CV by clicking here.
Some key facts:
Poppies grew in many First World Way battlefields. This symbol of war was a stark contrast to the death and destruction seen in the trenches. We continue to wear poppies in memory.
The purple poppy is a symbol of all the animals that lost their lives
There was also a soldier called John McCrae who wrote a poem called 'In Flanders Fields' which was inspired by the poppies.
In 1919 King George V decided that we would have a 2-minute silence on Armistice Day. This was after a politician suggested it.
Remembrance Day is celebrated in other countries like Australia and Canada